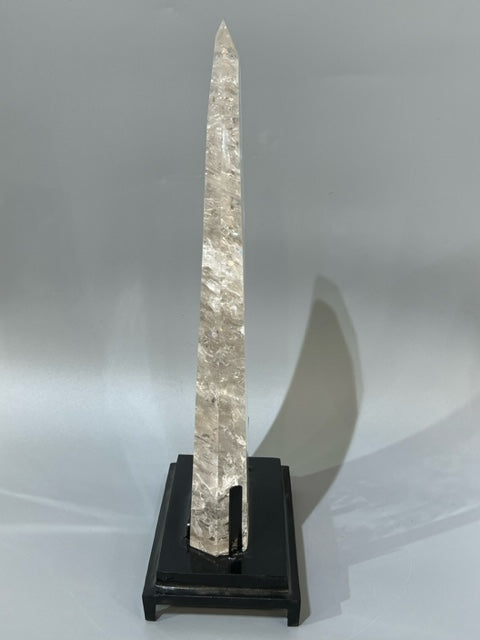 Quartz Tower with Custom Stand
A sophisticated centerpiece for any room: this Quartz Tower, polished to perfection, sits atop its custom iron stand for an air of graceful distinction. An exquisite conversation-piece, its subtly glimmering natural beauty will make it the focal point of your home.
Measures- 5.25" x 7" x 4.25"
Vendor: Amaran