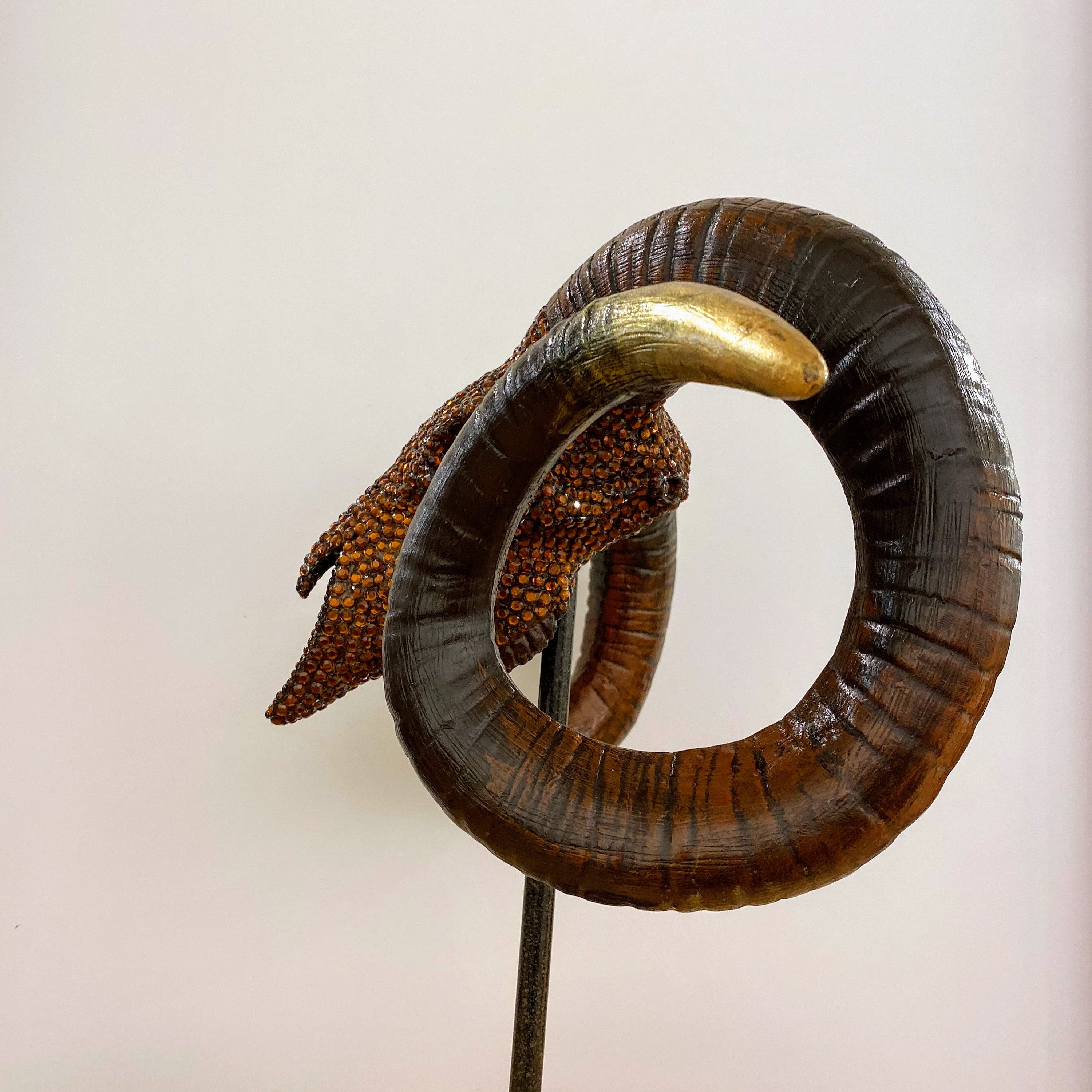 RAM - EMBELLISHED SKULL ON STAND
Kelley Walker is an artist that focuses on real animal skulls as well as replica animal skulls.
She found her first animal skull in a creek bed and thought it would be great to honor the majestic animal by turning them into art to be enjoyed.
Animal skulls are professionally cleaned and teeth are secured if it's a real skull. If replicas are used then sanding is the first step.Kelley first paints the skull then embellishes skulls using crystals, beads, turquoise and tile. The antlers are often painted or stained and well as embellished.
The art is cured and then a top coat is applied as the final touch. It's best to handle the skulls by not picking them up by the antlers.
Dimensions:
entire piece: 17,5" x 21"

no stand: 9,5" x 21"

skull: 9" x 6" x 5"
horn: 10,5"
Vendor: KELLEY WALKER