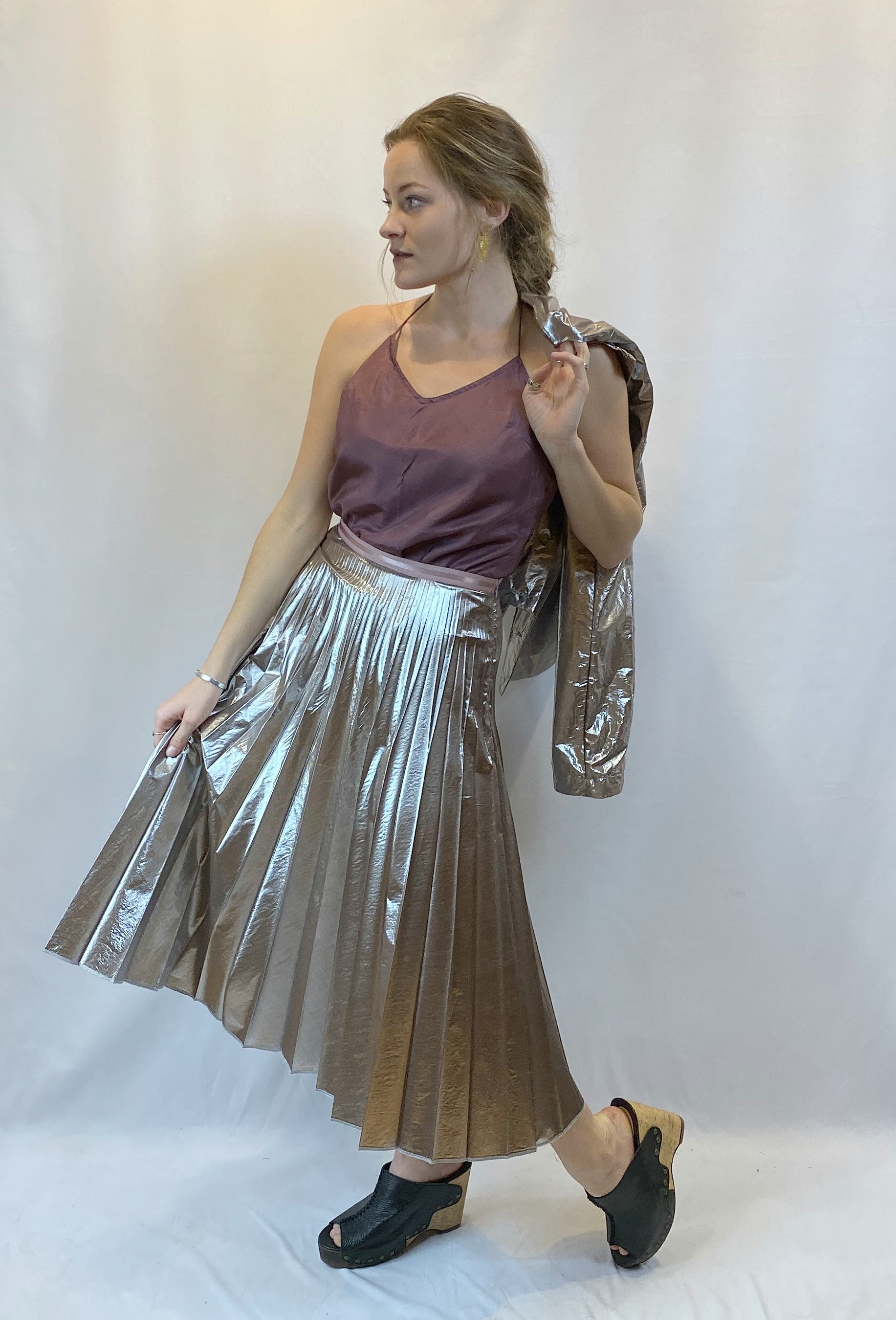 Maliparmi Metal Paper Skirt in Silver. Touch of Italian elegance, this pleated skirt is a timeless must have. The Maliparmi Paper Skirt features a below the knee length style with gorgeous pleates, purple ribbon waist band and side zipper.
Wear casual with a white button up or dress up for a night on the town.
61% Cotton, 39% Polyester.
Made in Italy.
Vendor: AMARAN