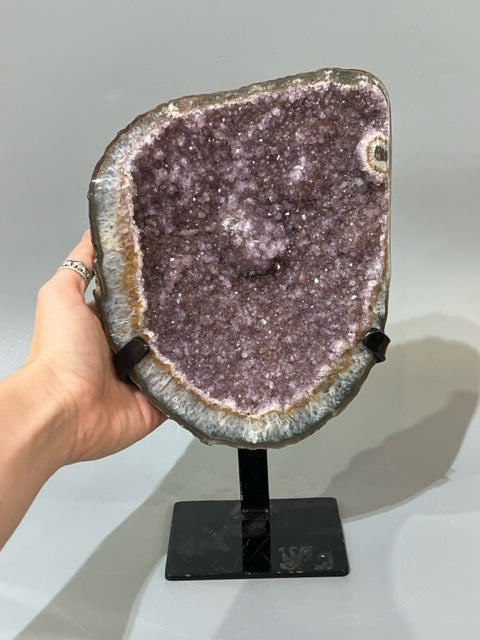 Amethyst Geode on Custom Stand
Crafted with a luxurious eye for detail, this amethyst geode and custom iron stand set provides an elegant and distinguished centerpiece for your home. The natural beauty of the amethyst combines with the sturdy and robust character of the custom stand to create a unique and sophisticated statement. Enhance any room in your home with this singular and unforgettable piece.
Measures 11.25" x 6.5"
Vendor: Amaran