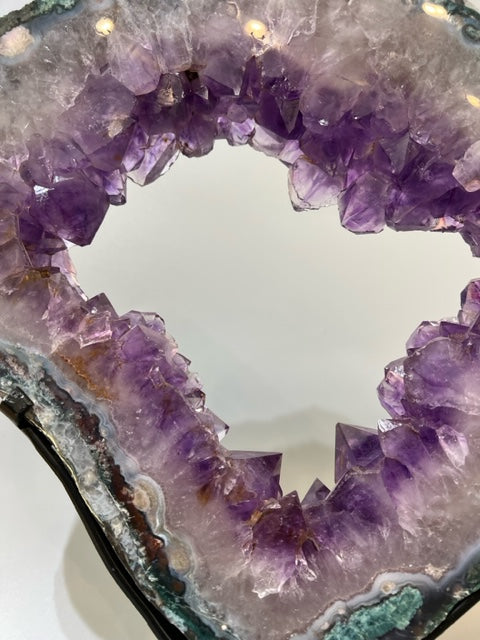 Rotating Amethyst Geode on Stand
This stunning Amethyst Geode is displayed on an intricate custom iron stand that allows it to be rotated to the perfect viewing angle. This beautiful piece features a naturally formed Amethyst Geode slice, showcasing its unique crystaline structure. With its stunning deep purple color, it is sure to make a statement in any home.
Measures 15.5" x 13"
Vendor: Amaran