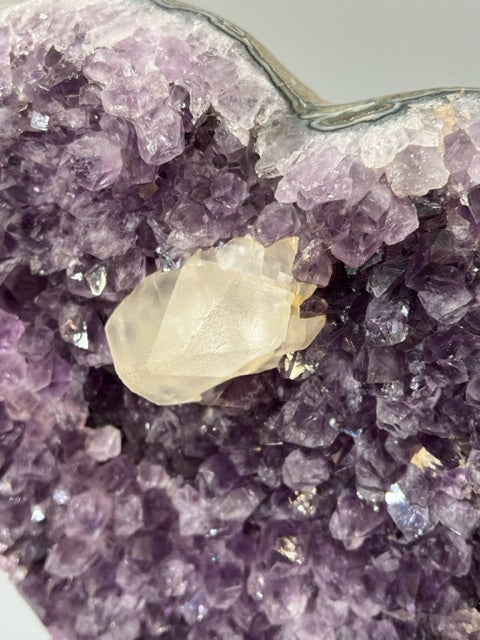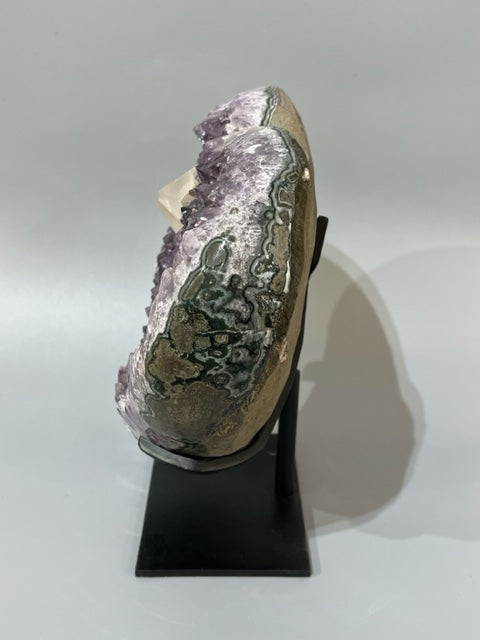 Amethyst Heart with Calcite, on Custom Stand
Showcase your appreciation for natural beauty with this one-of-a-kind Amethyst Heart with Calcite, perched atop its custom iron stand. Mesmerizing and tactile, the Amethyst Heart entices with its translucent purple hue, and is further enriched by calcite growth, offering an amethyst experience unlike any other. With this exquisite piece, you can bring a touch of luxurious elegance to any space.
Measures- 10" x 9.5"
Vendor: Amaran