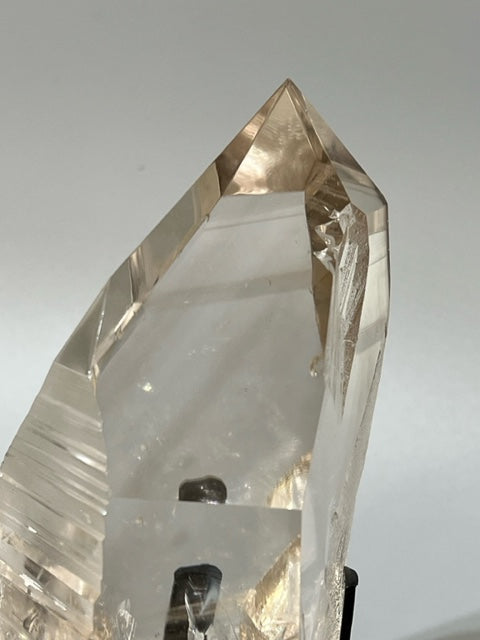 Quartz Point with Custom Stand
Let nature take center stage with this Quartz Point with an exclusive Custom Stand. Handcrafted from iron, the stand renders the quartz point a distinguished display of natural beauty that easily elevates any room. Indulge in the subtle sophistication that this piece brings with its timeless elegance and simple yet tasteful design.
Measures 7" x 4" x 3.5"
Vendor: Amaran