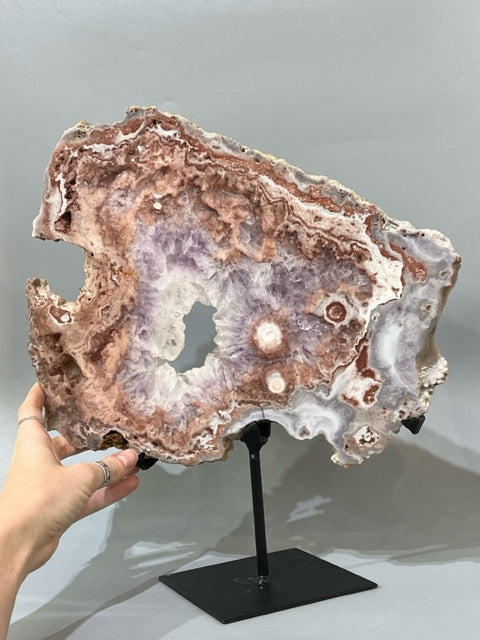 Pink Amethyst Slab on Stand
This luxurious pink amethyst slab is truly a sight to behold - unique in color and captivating in design. Set atop an custom crafted iron stand, it's the perfect statement piece for the stylish home. Experience beautiful craftsmanship with this stunning piece for any room.
Measures 14.5" x 13.75"
Vendor: Amaran