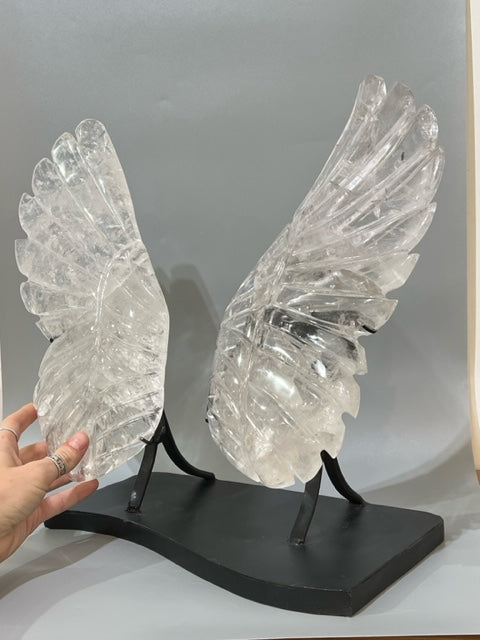 Quartz Carved Angel Wings
Let the beauty of crystallized quartz angel wings grace your home with a heavenly touch. Hand-carved to perfection and filled with vivid rainbows, this piece is truly one of a kind. An accompanying elegant custom iron stand allows you to display the wings with pride. Enjoy the celestial charm of Quartz Carved Angel Wings.
Measures 16" x 15" x 7.75"
Vendor: Amaran